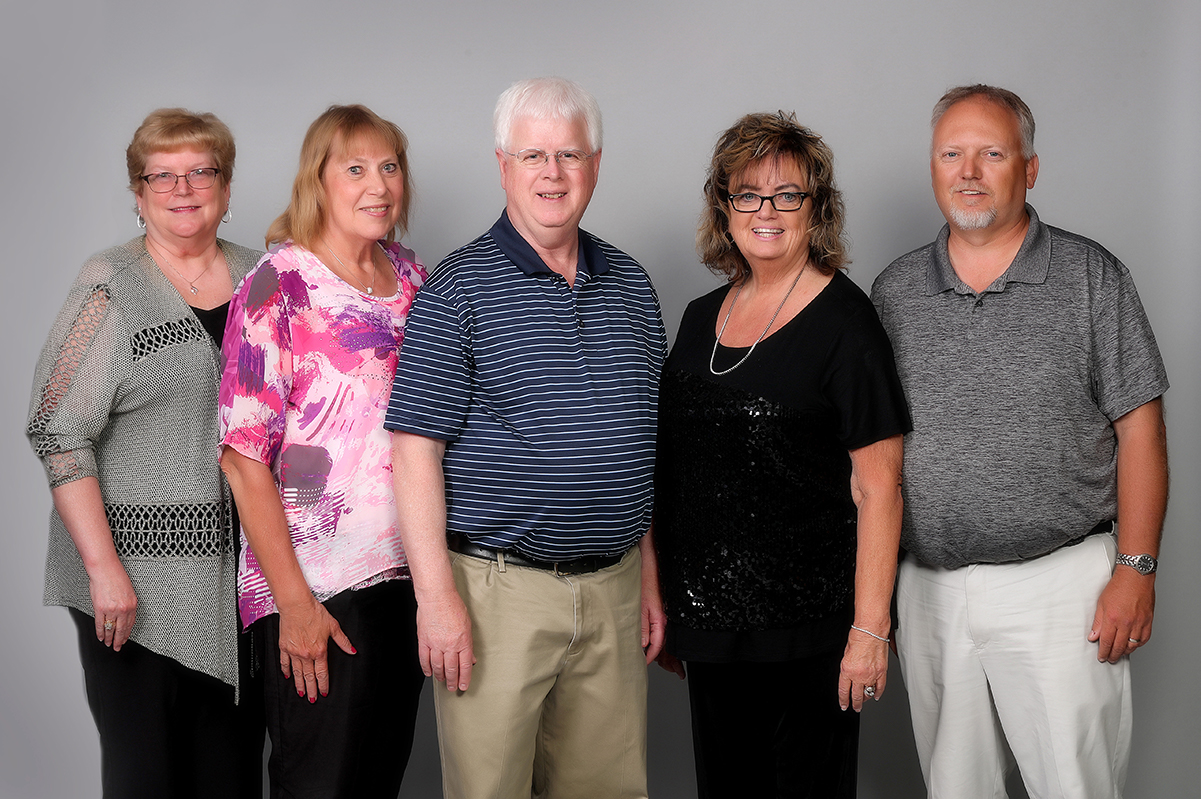 Grand Hotel Board of Directors
Left to Right: Terri Lang, Joan Mattson, Jim Montgomery, Linda Nelson, Aaron Nelson
Terri Lang, a Minot native and Secretary/Treasurer of the Board, is a graduate of Minot State College with a bachelor's degree in Business Administration. Terri recently retired from the University of North Dakota School of Medicine and Health Sciences (UND SMHS) after 39 years of service as a project coordinator.
"The Grand Hotel, a full-service hotel, has so many great ties to the community and state. It is a great place for weddings, receptions, family gatherings, conventions and other events in addition to enjoying a meal at Primo Restaurant. It is a privilege to be a part of this organization." -Terri Lang
Joan Mattson, who serves as Vice President of the Board, is a graduate of Kenmare High School and completed the Executive Secretary degree at Minot College of Business. Her past employment include: general accounting positions, a licensed insurance agent, and customer service positions for sporting goods, insurance agencies, and hospitals. Joan is a past-member of Minot Jaycees, YWCA, Minot Zoological Society, and Minot Area Chamber of Commerce Ambassadors. Currently, Joan serves on the Minot State University Board of Regents, Women United (affiliate of Souris Valley United Way), Souris Valley United Way Board, and the Grand Hotel Board of Directors.
Jim Montgomery, who serves as the President of the Board, is a 3rd generation Minot native and was previously a 3rd generation Insurance Agency owner. Jim retired after 44 years as an insurance agent.
Jim graduated from Ryan High School with the "famous class of 70", attended North Dakota State University, and graduated from Minot State University.
Jim has been involved in commercial real estate development most of his life, starting with the restoration of the Soo Line Depot in 1980, the development of the Metro Center Mall – 20th Ave SW, and an office building on 16th St SW.
Jim has been very active in many city activities including holding many leadership positions. He has served as President or Chair of the Board of the Minot Jaycees, Colin Brown Y's Men Club, Minot Association of Builders, Minot Area Chamber of Commerce, and Minot Area Development Corporation (2 terms). He also served as a member of the Minot City Council and a member of the St Joseph's Hospital Board. Jim is currently the Vice Chair of the Minot SCORE chapter.
Jim is married to Kim and they have 2 children: Shantel and Colin. Jim likes to golf, do woodworking, and travel during his free time.
"Our mission is to give our guests the best experience in the hospitality industry in Western North Dakota. We do this by providing a high quality full service hotel. Because we have experienced and highly caring employees, we succeed on a daily basis." -Jim Montgomery
Linda Nelson, a Minot native and Chairman of the Board, has been associated with the Grand Hotel since its inception. As a family-owned hotel, Linda recognizes the hotel is not simply a lodging facility but a true monument to memories. From engagements, weddings, baptism ceremonies, reunions, and celebration of life events, it truly is a place of happiness.
Aaron Nelson, a Minot native and Member At Large of the Board, is also currently employed with Fargo Glass. Aaron has an extensive career and background in the construction and general contracting industry. He calls the Grand Hotel a premiere gem in Minot. Its history is well known throughout the state. It was built by a partnership  of local contractors and serves the Minot community well.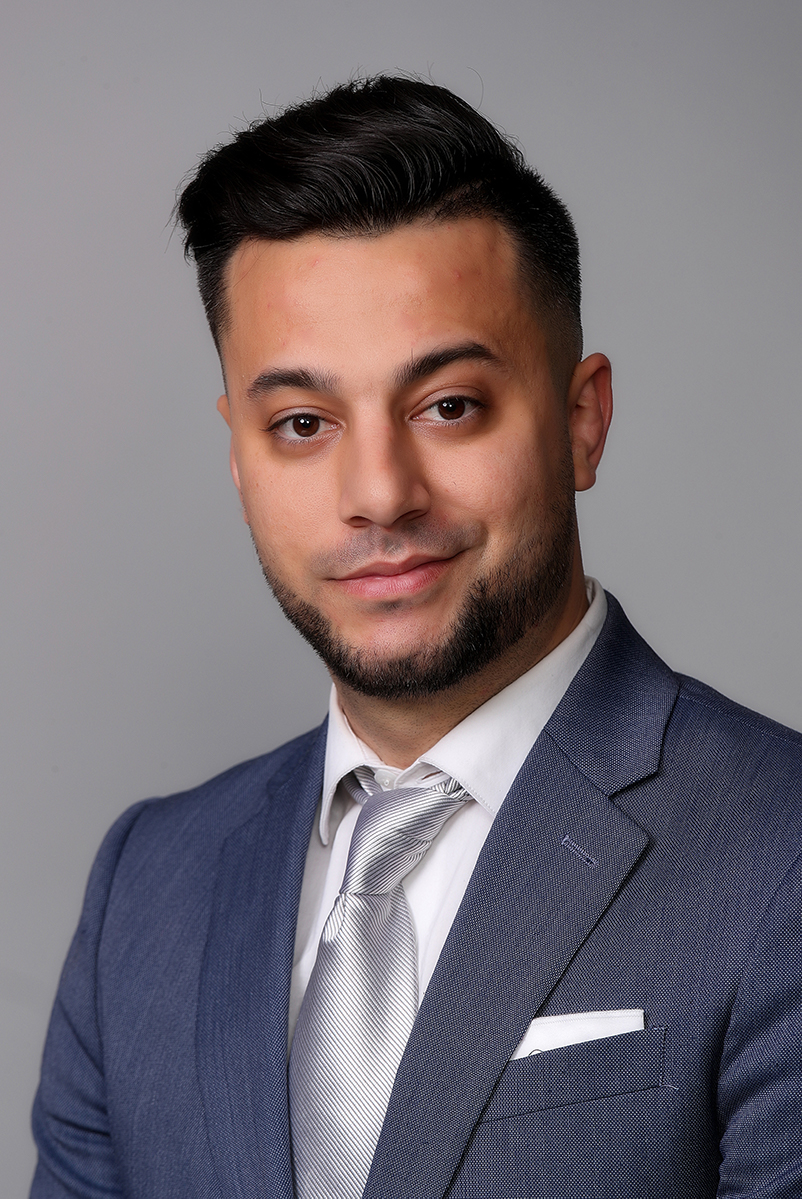 General Manager, The Grand Hotel
Gabriel discovered his passion for Sales & Operations while working in hospitality during the Bakken Boom.
As a transplant from Miami, FL he eagerly planted his roots in Minot, earning the North Dakota Governor's Frontline Tourism Award in 2014. As a Past President of the Minot Young Professionals and recipient of North Dakota's Top 40 under 40, he has begun channeling his hospitality successes and expertise to the General Manager role at the Grand Hotel.
Gabriel resides in Minot with his wife and two loving children. Gabriel's passion for a result-oriented team culture will continue to keep the Grand Hotel as the 'staple' for the Minot Community.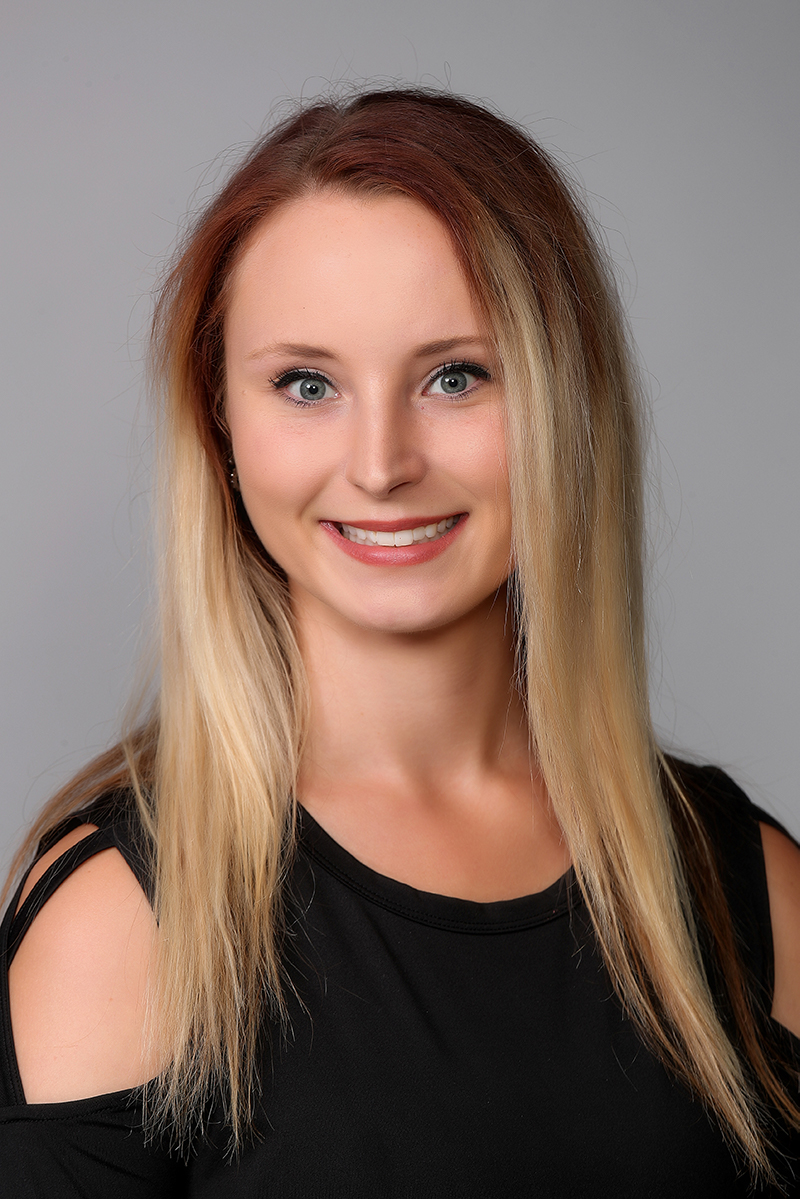 Director of Sales & Catering, The Grand Hotel
Sarah Hansen began her successful career at the Grand Hotel in 2010. She worked her way up through several departments of the hotel before landing at the Director position.
During her tenure as the Wedding & Catering Manager, Sarah was awarded the coveted Chamber of Commerce Eagle Award for her exemplary sense of customer service.
Her attention to detail and genuine compassion for our guests translated well to her current position as Director of Sales.
Sarah currently resides in Minot with her husband, Aaron, and their goofy, loving dog, Copper. Sarah and Aaron enjoy hunting together and spending as much time outdoors as possible.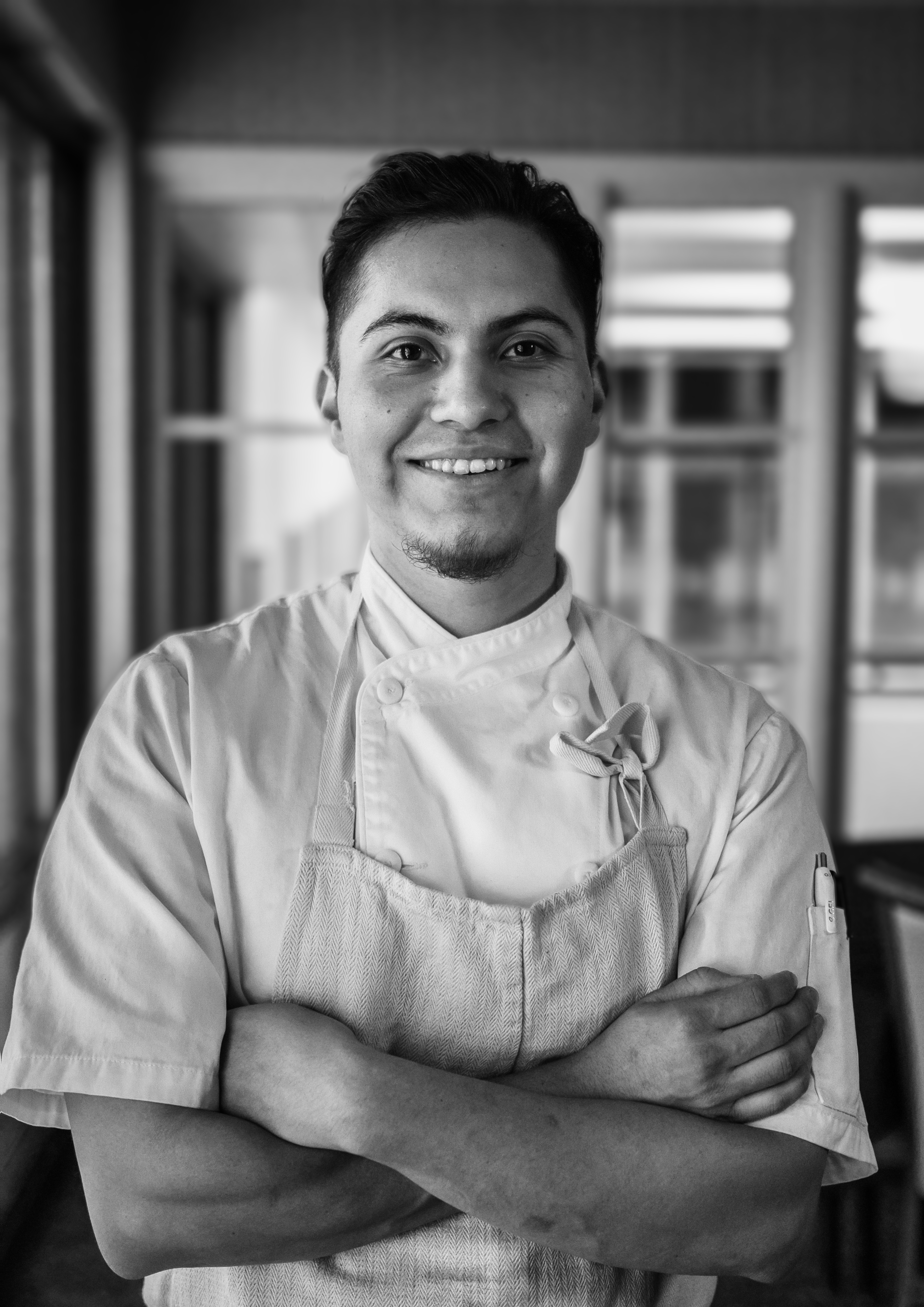 Jose Arredondo
Executive Chef, The Grand Hotel
Executive Chef Jose Arredondo is no stranger to the culinary arts. Born in Santa Barbara, California to a family of chefs, a lifelong passion for food creativity began. After attending culinary school in Los Angeles and refining his skills for practical food knowledge with a concentration on textures and presentation, he sought opportunities to further his own creativity.
Arredondo repertoire flourished during mentorships under several Michelin-starred chefs and his key role in a number of restaurant openings. His rich talents have led to a highly innovative interpretation of both Italian and French cuisine.
As a pastaiolo, including world class master of pasta, his vision to create an atmosphere where his team enjoyed their work while improving their culinary knowledge and always thinking about the customer was realized.
Outside of the restaurant, Arredondo is a strong competitor in power lifting, an individualized sport of personal growth and passion he shares along with his brother.
As the current Executive Chef at the Grand Hotel, he is continuously striving to build upon his vision of providing exemplary dishes and a comprehensive guest experience, while also encouraging a rewarding team environment for his staff.