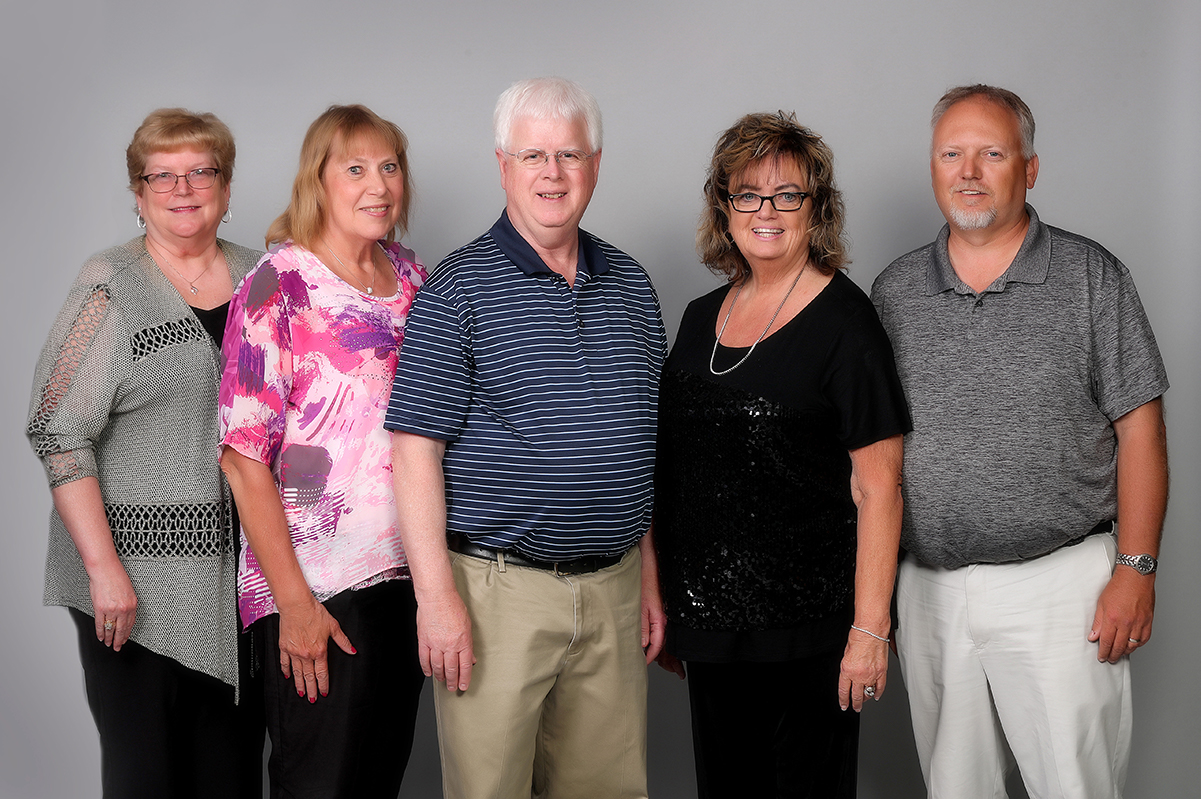 Grand Hotel Board of Directors
Left to Right: Terri Lang, Joan Mattson, Jim Montgomery, Linda Nelson, Aaron Nelson
Terri Lang, a Minot native and Treasurer of the Board, is a graduate of Minot State College with a bachelor's degree in Business Administration. Terri recently retired from the University of North Dakota School of Medicine and Health Sciences (UND SMHS) after 39 years of service as a project coordinator.
"The Grand Hotel, a full-service hotel, has so many great ties to the community and state. It is a great place for weddings, receptions, family gatherings, conventions and other events in addition to enjoying a meal at Primo Restaurant. It is a privilege to be a part of this organizations." -Terri Lang
Joan Mattson is a graduate of Kenmare High School and completed the Executive Secretary degree at Minot College of Business. Her past employment include: general accounting positions, a licensed insurance agent, and customer service positions for sporting goods, insurance agencies, and hospitals. Joan is a past-member of Minot Jaycees, YWCA, Minot Zoological Society, and Minot Area Chamber of Commerce Ambassadors. Currently, Joan serves on the Minot State University Board of Regents, Women United (affiliate of Souris Valley United Way), Souris Valley United Way Board, and the Grand Hotel Board of Directors.
Jim Montgomery, who serves as the President of the Board, is a 3rd generation Minot native and was previously a 3rd generation Insurance Agency owner. Jim retired after 44 years as an insurance agent.
Jim graduated from Ryan High School with the "famous class of 70", attended North Dakota State University, and graduated from Minot State University.
Jim has been involved in commercial real estate development most of his life, starting with the restoration of the Soo Line Depot in 1980, the development of the Metro Center Mall – 20th Ave SW, and an office building on 16th St SW.
Jim has been very active in many city activities including holding many leadership positions. He has served as President or Chair of the Board of the Minot Jaycees, Colin Brown Y's Men Club, Minot Association of Builders, Minot Area Chamber of Commerce, and Minot Area Development Corporation (2 terms). He also served as a member of the Minot City Council and a member of the St Joseph's Hospital Board. Jim is currently the Vice Chair of the Minot SCORE chapter.
Jim is married to Kim and they have 2 children: Shantel and Colin. Jim likes to golf, do woodworking, and travel during his free time.
"Our mission is to give our guests the best experience in the hospitality industry in Western North Dakota. We do this by providing a high quality full service hotel. Because we have experienced and highly caring employees, we succeed on a daily basis." -Jim Montgomery
Linda Nelson, a Minot native and Chairman of the Board, has been associated with the Grand Hotel since its inception. As a family-owned hotel, Linda recognizes the hotel is not simply a lodging facility but a true monument to memories. From engagements, weddings, baptism ceremonies, reunions, and celebration of life events, it truly is a place of happiness.
Aaron Nelson, a Minot native and Vice President & Secretary of the Board, is also currently employed with Fargo Glass. Aaron has an extensive career and background in the construction and general contracting industry. He calls the Grand Hotel a premiere gem in Minot. Its history is well known throughout the state. It was built by a partnership  of local contractors and serves the Minot community well.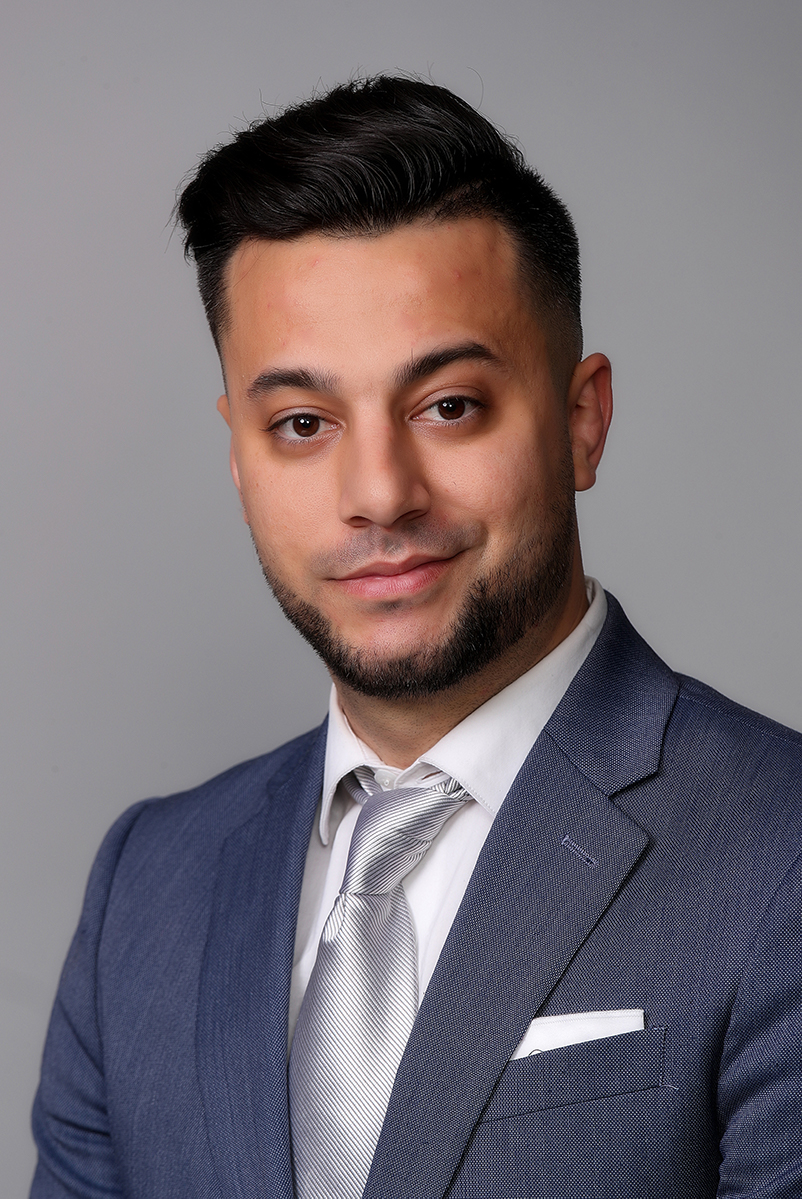 General Manager, The Grand Hotel
Gabriel discovered his passion for Sales & Operations while working in hospitality during the Bakken Boom.
As a transplant from Miami, FL he eagerly planted his roots in Minot, earning the North Dakota Governor's Frontline Tourism Award in 2014. As a Past President of the Minot Young Professionals and recipient of North Dakota's Top 40 under 40, he has begun channeling his hospitality successes and expertise to the General Manager role at the Grand Hotel.
Gabriel resides in Minot with his wife and two loving children. Gabriel's passion for a result-oriented team culture will continue to keep the Grand Hotel as the 'staple' for the Minot Community.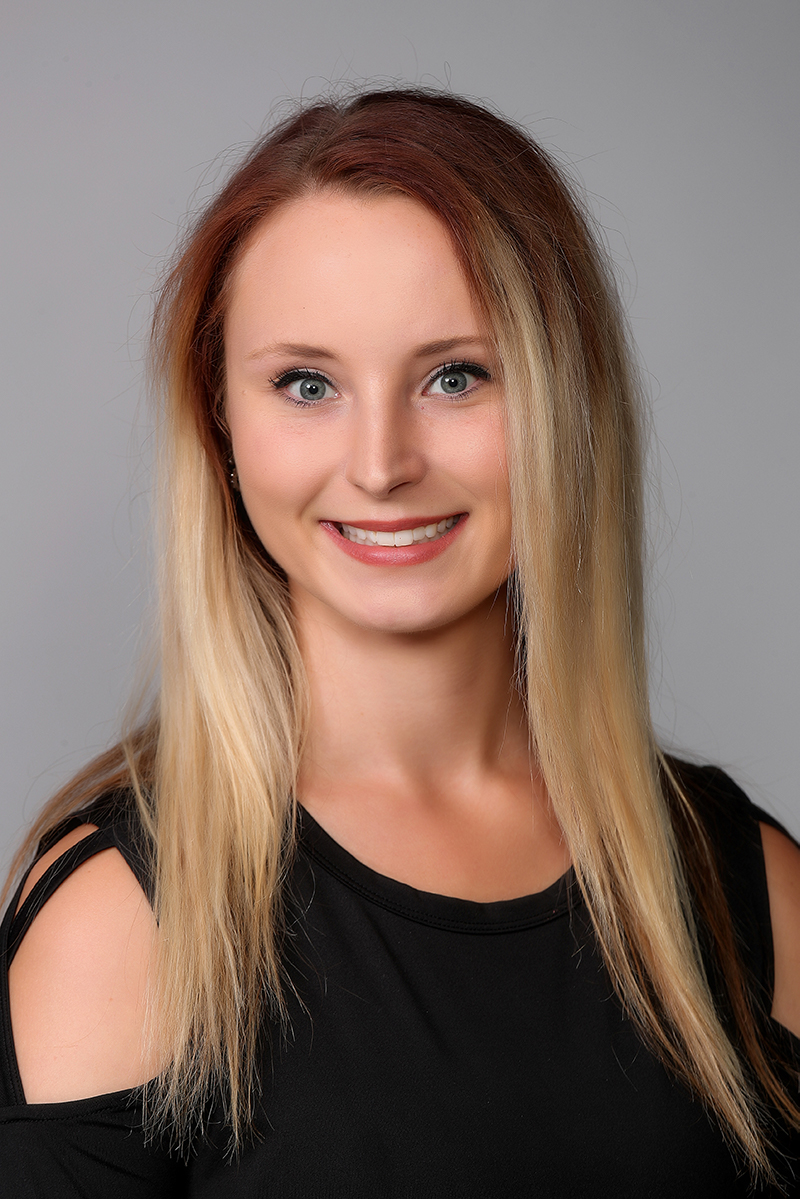 Director of Sales & Catering, The Grand Hotel
Sarah Hansen began her successful career at the Grand Hotel in 2010. She worked her way up through several departments of the hotel before landing at the Director position.
During her tenure as the Wedding & Catering Manager, Sarah was awarded the coveted Chamber of Commerce Eagle Award for her exemplary sense of customer service.
Her attention to detail and genuine compassion for our guests translated well to her current position as Director of Sales.
Sarah currently resides in Minot with her husband, Aaron, and their goofy, loving dog, Copper. Sarah and Aaron enjoy hunting together and spending as much time outdoors as possible.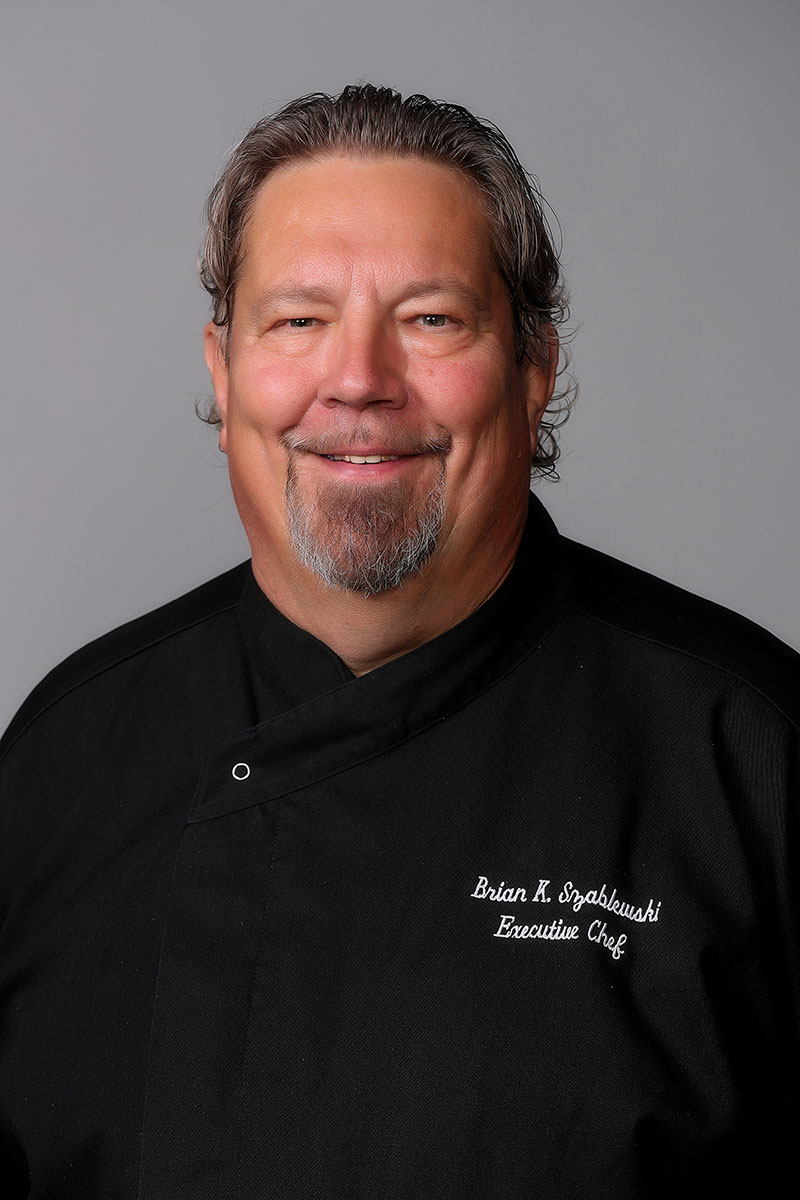 Brian K. Szablewski
Executive Chef, The Grand Hotel
Born in Milwaukee, Wisconsin, Brian has spent most of his life involved in creating great dishes and enticing people to enjoy food.
After graduating from High School, Brian began his culinary food career by attending culinary school and soon trained under internationally known Chef Paul Albrecht @ Panos' &  Pauls Restaurant in Atlanta, Georgia, who opened Maxim's in Paris. There he worked his way up to Sous Chef and fed Brett Favre who had been signed with the Atlanta Falcons.
He later returned to Milwaukee to reunite with family members and worked at the MECCA in downtown district for a time. That is where Brian began his experience of serving large numbers of people for conventions and festivals.  His experience brought him to The Saddle Brook Country Club in Tampa, FL.  There, he had the pleasure of meeting and providing exceptional meals for Pete Sampras & Jim Courier.
Brian, who has always prided himself on learning new food creations and creating some of his own, loves to collect menus from restaurants and has a vast collection.
His career took him back to the Ozaukee Country Club near Milwaukee, where he again served Brett Favre, but this time as a Green Bay Packer. He then started culinary food service with University of Oshkosh-Wisconsin before transferring with his company to take over the food service at Minot State University.
It was in Minot that Brian began an additional love of his career as he formed a bond with many of his co-workers and citizens of Minot. To this day, he still has students from 20 years ago comment on how much they loved his additions to the food menus and creative changes made during his tenure.
While working for MSU, Brian was offered the change to be the Chef at River Falls University in Wisconsin for the Kansas City Chiefs Spring Training Camp. It was his opportunity to meet and rub elbows with some of the best football players in the NFL, as he is a dedicated "owner" of the Green Bay Packers. At the camp, Brian met and socialized with many of the players and coaches from KC but also the teams they scrimmaged with. Randy Moss and Cris Carter, of the Vikings, among them.
During this time, Brian gave of his time & culinary expertise in feeding the celebrities and entertainers at HostFest for 12 years. He was honored to have served a gourmet meal to Clint Hill, who provided Secret Service detail to John F. Kennedy the day the President was shot.
After losing his own restaurant to the flood of 2011, he worked in other various positions outside of food service before finding his coups de grace as Executive Chef for The Grand Hotel in January of this year. Along with his extensive experience, he has provided the Hotel with many different and exciting changes to the Primo menu and banquet food services.
Over his career, Brian has fed three presidents and many Hollywood celebrities and dignitaries but appreciates the general public all the more when they compliment his food.